India has many spicy foods. Indian cuisines are famous for its rich flavor, taste, and aroma. Oils and spices are the top secrets in the preparation of Indian delicacies. With this, those who don't like spicy and hot food avoid it.
If you don't like spicy foods, don't worry; I will list the best mildest curry for non-spicy tolerance. So you can still enjoy Indian dishes. There are many mild dishes if you don't want spicy food. These include Korma, Butter Chicken, and more!
What is the mildest curry for those who don't like spicy foods?
The following are the mildest recipes you can enjoy if you don't like spice.
1. Korma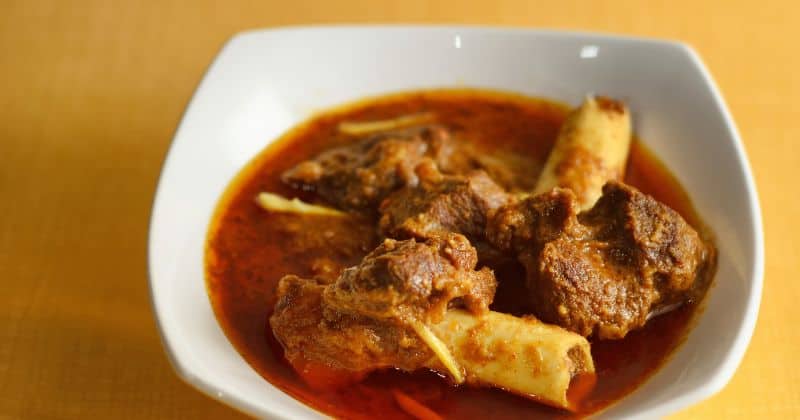 Korma is mildest Indian curry made with lamb or chicken cooked in cream, coconut milk, and yogurt sauce with mild spices. However, even though it is mild, it is not bland and still have aroma and flavor from the spices.
It was cooked using a low-and-slow method to avoid curdle sauce, offering you a mild, tender stew-type curry. 
Korma also contains blended cashews for a richer texture. The curry is blended with Indian spices for flavor, not heat. It can be among the best non-spicy dishes in Indian cuisines.
2. Malai Kofta
It was a Mughlai recipe that originally came from North India. It is also among the creamiest curries without burning your tongue. These are melt-in-mouth fried balls of cheese and potatoes in a light and rich gravy texture. Its main ingredients include paneer, Malai (fresh cream), vegetables, and cashews.
Kofta is described as meatballs in other cultures. In India, it is commonly made with vegetables. The base of this recipe is a rich curry of tomatoes with garlic, ginger, cashews, and onions. Even though it takes time to cook, it is ideal for special occasions.
3. Butter Chicken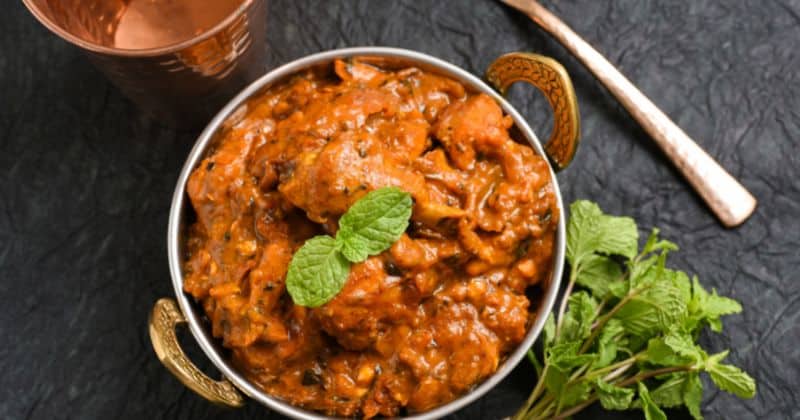 Butter chicken is another excellent option if you don't like spicy heat in your food. In this recipe, the chicken is cooked in a buttery sauce and tomato with lots of yogurt and cream. It was a mild spicy curry dish. It is also an excellent recipe for dipping bread. The dish is also called butter paneer.
4. Tandoori Chicken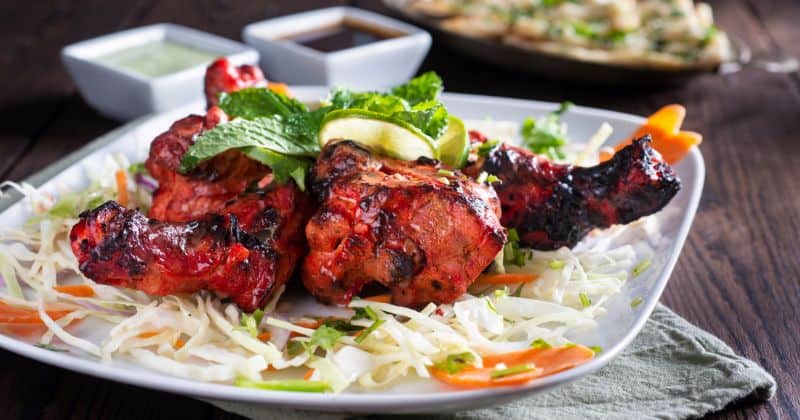 Chicken tikka masala is very popular on the menu of Indian restaurants. Did you know that you can also avail of the meat without the sauce? It is known as the tandoori chicken. It is a recipe wherein the chicken is marinated in light spiced yogurt sauce. Then, it was cooked in the clay oven, known as a tandoor, until it became smoky and juicy.
The tandoori chicken is not available with sauce. So, you can use a yogurt-based dip if you want. With this, you will not experience an unexpected spice.
5. Thukpa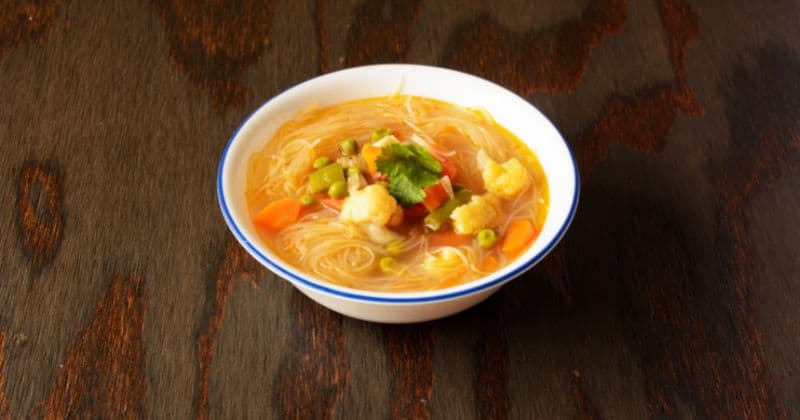 Thukpa is another mild-flavored recipe you can try if you want to avoid spicy foods. It was a delicious noodle soup. It originated in Tibetan cuisines and was spread in the Indian Himalayan area. It is a light but hearty broth that you will surely love. You can use chicken breast or thighs in cooking this dish.
6. Tikka Chicken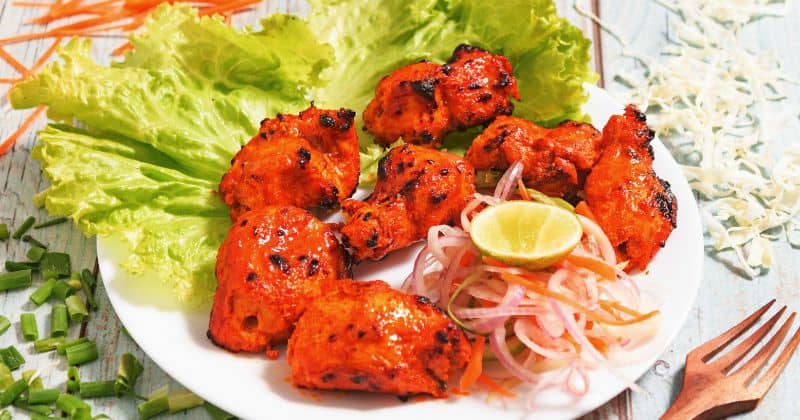 Tikka chicken is a recipe wherein a piece of meat, or chicken, is marinated in spices and yogurt, and grilled. You can avail it a little hot, but you can use raita, a condiment made with cooked or raw vegetables and yogurt, to cool the palate.
7. Pani Puri or Dahi Puri
It is a usual street snack with hollow, round fried crisps known as puri filled with a blend of chutney, water, chaat masala, chili, onion, potato, or chickpeas. Pani puri or dahi puri is a good choice if you want a mild but delicious recipe. Meanwhile, you should ensure that it is made from bottled mineral water.
8. Navratan Korma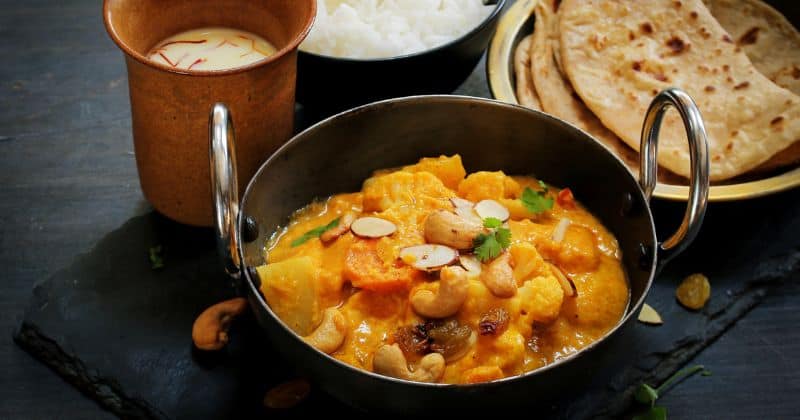 The Navratan Korma is another Indian cuisine you can try if you want non spicy curry. It is made with a melange of seeds, nuts, vegetables, and fruits. In Hindi, Navratan means "nine jewels" and refers to the nine countries of Akbar, the Mughal Emperor. 
The curry is made with nine garnishes or vegetables, including corn, peppers, cauliflower, peas, raisins, green beans, carrots, cashews, pineapple pieces, pomegranate seeds, etc. With the blend of fresh fruit, crunchy legumes, and fresh veggies, you can enjoy a savory, creamy and sweet flavor.
9. Palak Paneer
You can enjoy the gravy in Palak Paneer. It is a famous cuisine made using pureed spinach, cumin, onions, turmeric, tomatoes, and garam masala. The paneer, a soft cottage cheese, is cut into cubes and poured into the gravy. It was a creamy North Indian cuisine. It is perfect with a bed of plain basmati rice and freshly-made naan.
What are other non-spicy foods?
In addition to the nine best mildest curries for non-spicy tolerance, you can also try other non-spicy dishes.
Dosa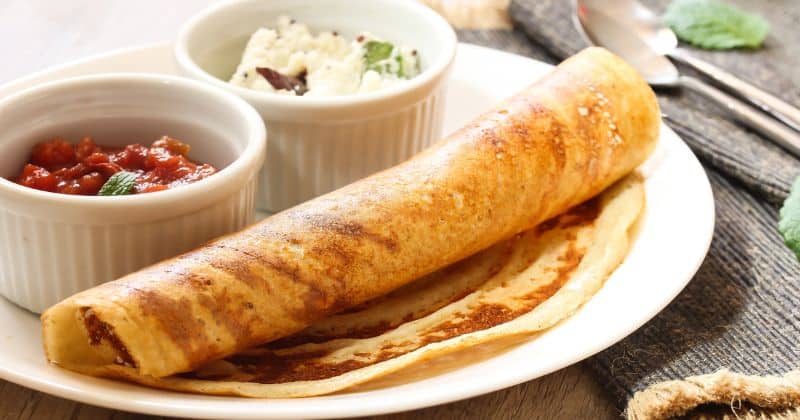 It is the same appearance as crepe or pancake, but it is made with black gram and rice. It was spread thin in a hot skillet. Then, it is cooked until it becomes crispy. Usually, it is served with sambar, chutney, warm spicy soup, or a blend of paneer and potatoes.
Idli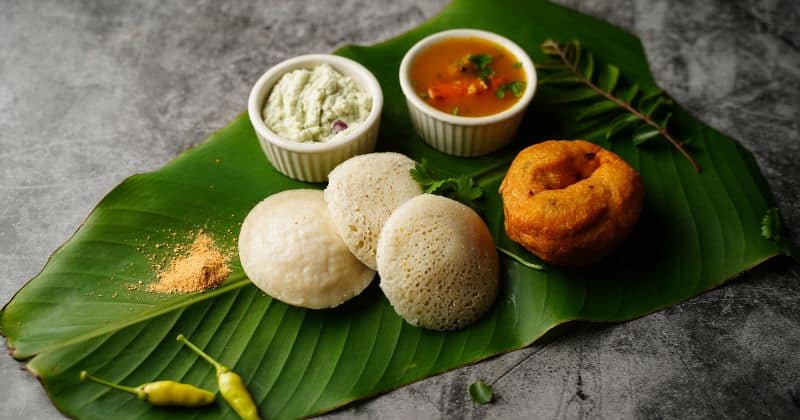 It is a savory steamed rice cake. It is cooked from fermented rice and black lentils and served with coconut chutney. You can also sprinkle a curry spice on the top.
Vada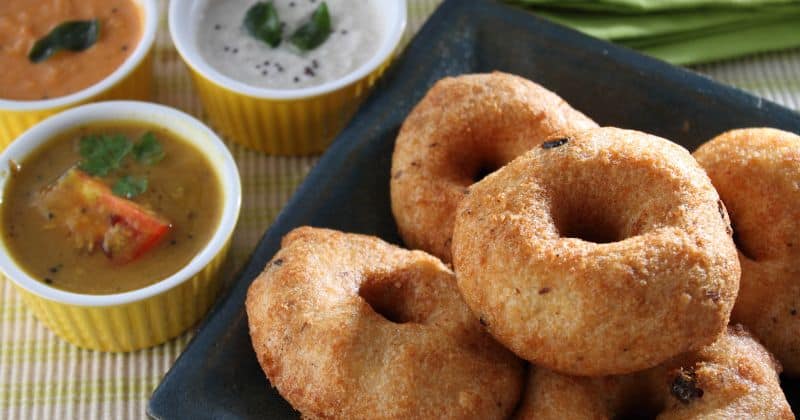 Vada appears like an unglazed donut; however, it is a snack made with ingredients from potatoes and legumes. It is dense and mild, making it a good breakfast. You can also find it in the tasty cuisine dahi vada, wherein vadas are soaked in thick yogurt sauce. It can be a good option if you want to calm your tummy.
Aloo gobi
It is the best alternative to meats. It is made with cauliflower and potato spiced with tasty Indian spices. India is also famous for its vegetarian dishes.
Samosas
The dish contains pockets of deep-fried goodness stuffed with different peas, potatoes, and onions. You can ask for a non-spicy one for this dish.
Gulab jamus
The cuisine is among the best foods you can try. These are sticky and sweet fried dough balls soaked in sugared syrup. It is best to kill the spice from any meal.
Biryani
It was a classic rice dish that was popular for its mild flavor. It has a pot of steamed rice appearance without sauce. The recipe is cooking vegetables and meat in a covered pot with rice. In this way, the rice can absorb the meat juices.
Medu Vada
Medu Vada is a savory South Indian donut. It is also famous as lentil fritters, made from ground black lentils and ingredients like curry leaves or fenugreek (methi seeds). It forms a batter and is shaped into donuts before frying. The fritters are served with sambar, coconut chutney, and idli. If you have low tolerance, this dish is for you.
Bread Pakora
You can enjoy this food for breakfast and as an afternoon snack. Two slices of bread come with seasoned potatoes. It also has other condiments like seasonings, herbs, and chutneys. The bread is dipped in the chickpea batter before frying.
Dhokla
It was a treat of chickpea flour and semolina, with other ingredients like cumin seeds, lemon juice, coriander, and yogurt.