If spicy food is your life, Then you'll love HappySpicyHour!
As a spicy food lover, there are many delicious dishes you want to try, restaurants you want to explore, many myth-busting, and so much more! HappySpicyHour is the perfect place for all of your spicy food adventures.
We have an extensive selection of dishes, restaurant guides, and information to help make exploring this spicy world easy and enjoyable. We'll show you some delicious dishes from around the globe and explore different cultures through their cuisines.
Who's Behind HappySpicyHour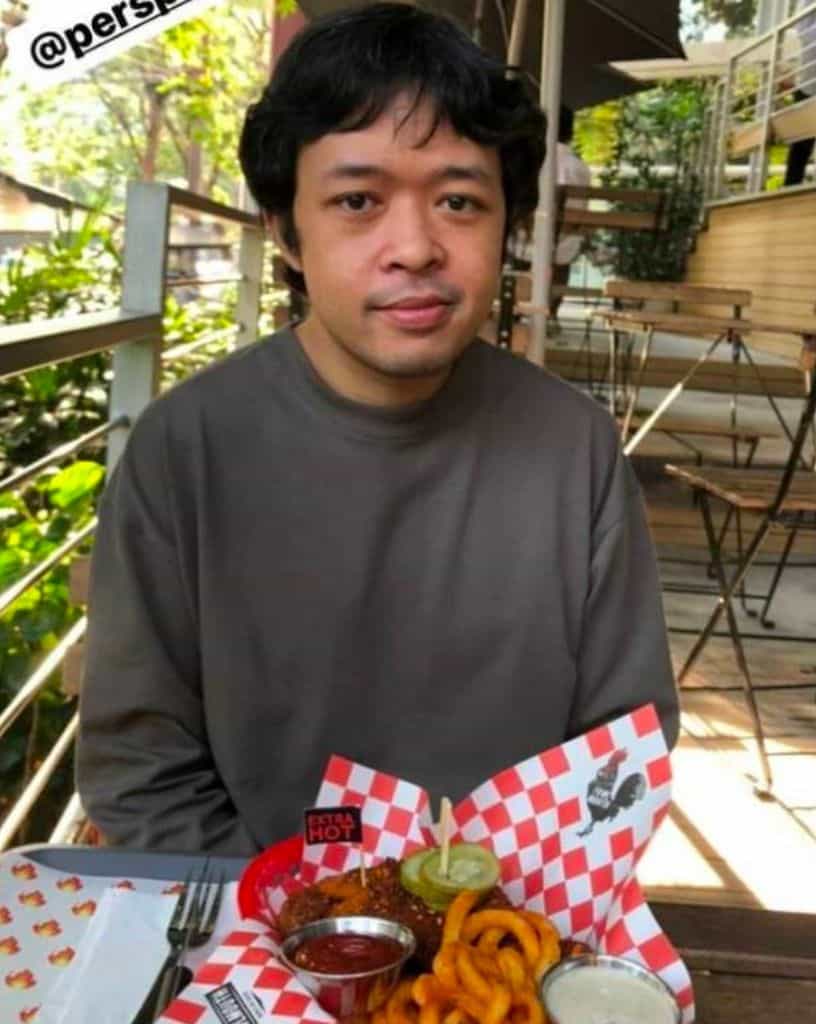 Bill Kalkumnerd – Owner
Hi, My name is Bill. I'm a spicy food lover, especially Ramen and Som-tum (Papaya Salad). Spicy Food is more than a passion for me. It's food that made me cry and happy at the same time. Spicy Food is a love-hate relationship because it is also hot and can make you have a stomachache. But the feeling after eating it will boost your energy.
I live in Bangkok, Thailand, a famous city for spicy food. Many dishes in Thai have peppers as the main ingredients. If you would love to try something spicy, I recommend Som-tum (Papaya Salad), Yum (Salad), and Tom-Yum (Spicy Soup), which are easier to find in Thai restaurants.
Education – Communication Arts, Silpakorn University, Thailand
Expertise – Digital Advertising, Ex-Digital Media Manager
More info at (Linkedin Bio) , or read my review at Tripadvisor
Jirapa S. – Editor
My friend since university, Jirapa, has been helping us since the creation of this site. She is the one who wrote most of our articles about various cuisines and restaurants. She loves to try out different restaurants and food around Bangkok and wherever she travels.
Jirapa also helps me to research new dishes and restaurants and to find stories behind them. Her passion for food makes her a great home chef. And she is famous on Tiktok too!
Education – Communication Arts, Silpakorn University, Thailand
Expertise – Content Writer, Tiktoker,
More info at (Linkedin Bio)
Our Editorial Process
We strive to write the most accurate and enjoyable content possible. Before writing any article, our editors spend time researching the restaurants, dishes, and stories behind them. We also visit some of the restaurants that we review so that we can provide a comprehensive overview.
Both Peewara and Jirapa then proofread our articles. After they have given their go-ahead, the article is published on our website.
Research Process
Includes were looking at scientific studies, interviewing experts, and reading books and articles. When it comes to research, we try to find out as much as possible about a particular topic before starting to write.
Writing
After researching and gathering all the information we need, we write the article. We strive to make our articles easy to understand, cover all aspects, and be enjoyable.
Testing
Once we've finished writing, we then test the recipes or dishes we have written about. This ensures that our readers get the most accurate information possible when trying out these recipes.
Photo
Some of the images were taken by us, but we mainly use pictures from Canva Pro and use free images for commercial use. We also give credit to images in the posts when it's necessary.
We hope you enjoy reading our content and discover some fantastic dishes worldwide! Don't know where to start? just check out our list of spicy foods from around the world. It's now 164 dishes and counting! Happy Spicy Houring! 🌶️🤗🔥
Legal Disclaimer
HappySpicyHour.com is owned and operated by Available Company Limited , Thailand limited company. Available Co., Ltd. participant in the Amazon Services LLC Associates Program, an affiliate advertising program designed to provide a means for sites to earn advertising fees by advertising and linking to Amazon.com. Available Co., Ltd. is compensated for referring traffic and business to these companies.
Terms of Use
HappySpicyHour.com and its affiliated sites (collectively, the "Site") are Available Company Limited, owned and operated by Available Company Limited and its affiliates ("HappySpicyHour", the "Company", "we", or "us"). Access to and use of the Site is subject to terms and conditions of use ("Terms of Use").
Privacy Policy
We will not use or share your information with anyone except as described in this Privacy Policy.
We use your Personal Information for providing and improving the Service. By using the Service, you agree to the collection and use of information in accordance with this policy.
Contact Us
If you are interested more about spicy food, press inquiries, advertising. We would be happy to answer any of your questions, Please feel free to contact us any time via contact us page or at [email protected]
Available Company Limited
337/2 Village No.8
Tharaeng, Bangkhen
Thailand 10220
Company site: https://availablecompany.co/