When talking about the difference between Nepalese and Indian food, you need to know that both countries generously use spices, have rice as the staple food, and flatbreads are included in their meals. But, in Nepali, sugar or cooking cream is typically avoided, making Nepalese food healthier than Indian food.
Differences Between Nepalese and Indian Cuisine: The Overview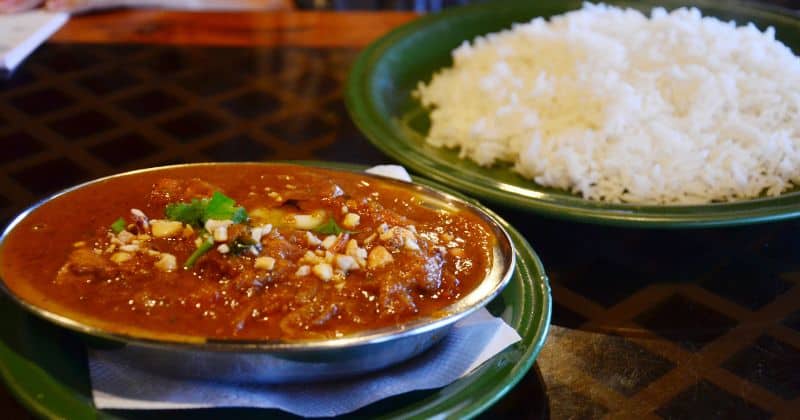 Nepalese food is healthy and cooked in less fat. The popular dishes involve curries, lean, soups, salads, curd, pickles, and vegetables. The ingredients take into account coriander, chilies, mustard oil, and garlic. Nepalese food takes influence from its neighbors, China, Tibet, and India.
Nepalese cuisine predominantly combines locally sourced ingredients, unusual flavors, and varied cooking styles from China, Tibet, and India.
Nepalese food is identical to Indian food because of the same cooking styles and accessibility of common ingredients. On the other hand, Nepalese cuisine has a different uniqueness, making it exceptional in its own right.
Indian food makes it exceptional due to its healthy ingredients. Indian foods, on the other hand, blend an array of spices to make the exceptional flavor of their cuisines. Their cooks are incredibly aromatic and exceptionally tasty as a mixture of spices like pepper, turmeric, and more.
The secret behind the popularity of Indian cuisine is the pairing of contrasting ingredients. Indian culture is conserved not only in its traditions but also in its recipes. Usually, they pair different kinds of ingredients to make explosive flavors.
Because India is a big country, its cuisines are also divided and have a wide variety. Indian foods are renowned in Asia and other parts of the world.
Indian foods blend an array of spices to make a very exceptional flavor. Besides being tasty, Indian cuisine ingredients are fresh and use minimal preservatives. This makes it healthy, giving benefits to your health.
Traditional Nepali Cuisine and How It Is Special from Indian Food?
Nepalese food may find its origin in cuisines in Asia; however, with time, these cuisines have evolved and found their own identity.
Like Indian foods, herbs and spices are generously utilized in Nepalese cuisines. Like other countries in Asia, Nepali also prefers rice, their staple. Pulao in Nepali- a popular rice dish of the Indian subcontinent- is prepared and served with pappadums and yogurt. 
Lentils, tomatoes, and potatoes are standard components of a Nepalese platter, the same as an Indian platter. But the Nepalis choose dipping sauces or chutneys, which add to the main course.
While talking about the difference between Nepalese and Indian food, you need to remember that the Dhido and Thupka are two recipes that don't have an Indian version. Thupka is a remarkable delicacy best served hot, the same as a noodle soup.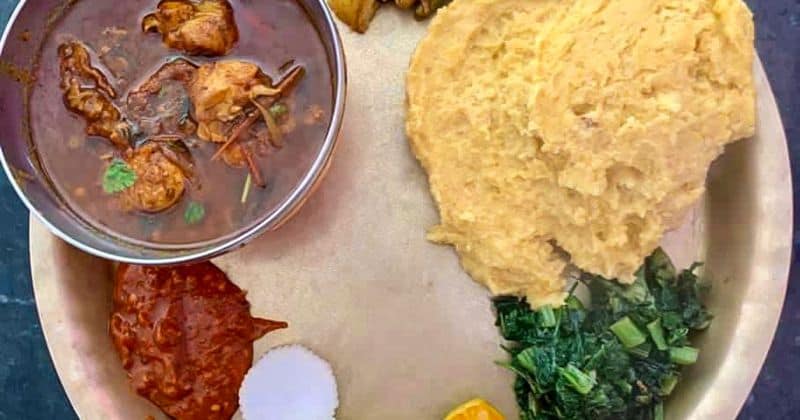 Buckwheat flour free of gluten is used to make Dhido, another Nepal's famous specialty in the mountainous region.
These recipes have an exceptional taste and make Nepalese cuisine a pleasurable experience- both for the mind and body.
Differences Between Indian Cuisine and Nepalese Cuisine: Level of Hotness and Spicy
While Nepalese cuisine is relatively identical to Indian cuisine, it is hotter, spicier, and somewhat different in taste. Nepal's most common spices are garlic, ginger, fenugreek seeds, Szechwan pepper, turmeric, cumin, cilantro or coriander, asafoetida, and green chilies.
What is Conventional Nepalese Cuisine, and how does it vary from Indian Cuisine?
Nepal is a melting pot of dishes, taking culinary hues from Chinese, Tibetan, Indian, and other corners of Asia.
Like Indian Cuisine, Nepalese cuisine shares the following spices and herbs in many recipes.
Turmeric
Garlic & ginger
Chile peppers
Cilantro
And their popular Momo Masala spice blend has the following spices; some are very popular or common in Indian food, such as:
Cloves
Cardamom
Cumin
Cinnamon
Onion
Fenugreek
Mustard
Garlic
Dry Ginger
Turmeric
Red Chillies
Coriander
Like other countries in Asia, Nepal is also big on rice, with pulao or fried rice being a staple. Like rice, cuisines are often served in India; papadums and yogurt accompany the fried rice version of Nepal.
Another area where Nepalese and Indian food differs is with a recipe called Dhido that has the consistency of grits or oatmeal and is prepared using naturally gluten-free flour.
Nepalese Food Has More Vegetarian Choices than Indian Cuisine
India consists of many religious communities like Muslims, Hindus, and Buddhism, so it is not permitted to consume beef or pork in many portions of the country.
On the other hand, they eat lamb and chicken instead. Usually, their curry is made from these types of meat. Meanwhile, Nepalese food has more vegetarian dishes and does not heavily depend on meat.
Popular Nepalese Food
Like Indian cuisine, you are looking for many curries, rice dishes, and some surprising twists. 
Nepal's comida tipica is Daal bhat tarkari. Daal refers to split peas, beans, or lentils. But lentil is very popular. The famous soup, Daal Bhat tarkari, is made of spices and lentils. Typically, it is served with Bhat or boiled grain.
Lentils get cooked with various veggies, curry powder, and spices. It is not unusual for a Nepali to consume this twice a day.
I started the Momo Masala spice mix above, which is part of Momo's most renowned food.
This is a dumpling bearing a prominent similarity to the soup dumplings you may see while eating dim sum.
Apart from the Dheedo I mentioned above, Chatarami is also one of the most popular dishes in Nepal.
Popular Indian Cuisines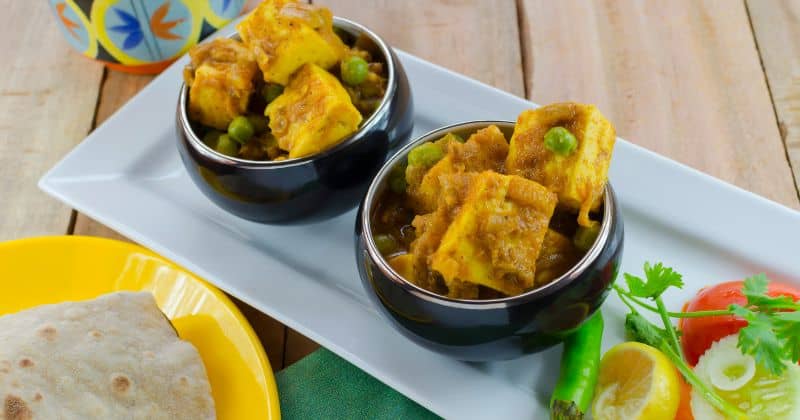 India has so many things to offer when it comes to dishes. Being a big country, you will find and discover various recipes that are truly tasty, healthy, and unique. Some of the most common dishes in India are:
Chaat: This is an Indian version of street food and a staple food in the country, but with many regional variations. Usually, it begins with fried, crispy bread topped with chutney and an array of ingredients like diced tomato or onion and fried potatoes.
Matar Paneer: This is a mouthwatering Indian cheese that bears a stunning textural, the same with tofu cubes. This refers to peas, and two are mixed in rich tomato sauce. This is popular in the northern portion of India.
Butter Chicken: This cuisine is a staple in the Northern part of India and resembles tikka masala. Chicken chunks are marinated in yogurt and spices and then cooked in a rich tomato sauce with lots of creams.
To Sum Up
Despite having a healthy background and a balanced taste, Nepal is a very small nation, so their food isn't as typical as Indian food, particularly in Western countries.
On the other hand, India is one of the most populated regions, so Indian immigrants are almost everywhere, bringing their traditional culinary culture to the areas where they live. So, in general, there is a similarity between Nepalese food and Indian food. The only difference is how they prepare and food and the ingredients.