I recently went to Central Food Hall to find the hottest sauce they had. After all, I found Encona Carolina Reaper Sauce. This sauce is supposed to be one of the hottest sauces available on the market in Bangkok, and I was excited to try it out.
The sauce itself is pretty thin and has a tomato red color. It smells intensely spicy, with a noticeable kick of vinegar. The taste is very hot but also surprisingly aromatic and flavorful. After eating it, the heat lingers in your mouth for a while, which is excellent for what you want from a genuinely spicy sauce!
Overall, I thought that the Encona Carolina Reaper Sauce was an excellent hot sauce choice if you're looking for something with natural heat that also tastes great. I would recommend it to anyone who loves fiery foods!
Let's look at the ingredient and our experience with the Encona Carolina Reaper Sauce.
Product Info
Brand: Encona
Made in the UK
Size 142 ml.
Suitable for vegetarians and gluten-free
Ingredient:
Water
Tomato Paste
Spirit Vinegar
Sugar
Carolina Reaper Mash 5%
Red Chili Puree
Salt
Carolina Reaper Chili 8%
Orange Juice Concentrate
Salt
Modified Maize Starch
Birds Eye Chili 1%
Cumin
Garlic
Preservative Potassium Sorbate
My Experience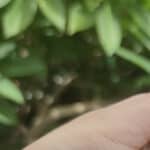 Packaging: I like the design of this Encona bottle. The glass is slim and easy to carry around, and the design looks very premium. I like that the label is yellow because it makes the product stand out on the shelf. I also think that the engraving of the brand name on the side of the bottle is a nice touch. It makes the product look more high-end and luxurious.
Aroma: As soon as you open the jar, the smell of spirit vinegar hits your nose. Then, you smell the tomato paste and Carolina Reaper chili pepper. The scent is not overly pungent, but you can tell that this sauce will be hot. The first taste is just like the smell: vinegar, followed by tomato paste, and then the heat of the Carolina Reaper. The heat isn't overwhelming, but it is there. This sauce is perfect for anyone who loves spicy food. It would be great on chicken, ribs, or even a sandwich.
Texture: This sauce is something special. It's a light sauce, but the flavor is intense. The color is like a tomato sauce, but there's something different about it. You can see some chili seed in the sauce, but it's not overwhelming.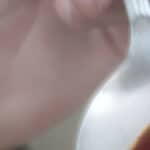 Taste: The first thing you taste when you try this sauce is the vinegar, which gives it a sour taste. The tomato is also sour without being sweet, and there's not much umami flavor. After that, the chili comes in, which is very hot. It's not an overly complex sauce, but it does have some depth. The taste of Carolina Reaper is not too overpowering like a prank hot sauce, but you can feel it. It is not like eating fresh Carolina reaper, but it is a condensed version.
The aftertaste is mostly just the heat from the chili. Overall, this sauce is very flavorful and has an outstanding balance of warmth and acidity.
Heat: This sauce is extra hot but still easy to eat. I would not recommend it if you didn't handle spice; not a regular spicy eater. The heat level added extra from the standard hot sauce.
But if you start to enjoy eating spicy food, this is good for those who want to try Carolina reaper, which is 2.2 Million Scoville units. It is one of the most piquant peppers in the world. So, if you can eat this Carolina Reaper sauce, other sauces won't be a problem anymore. You will be able to handle any spice thrown your way after this!
Overall: Encona Carolina Reaper Sauce is the perfect hot sauce for people who prefer sour over sweet. The heat is manageable for people who enjoy extra hot, but it has a complex flavor that is not too overpowering. If you are looking for a new hot sauce to try that can kick your spice level, I highly recommend Encona Carolina Reaper Sauce. Give it a try, and you won't be disappointed!
What goes well with Encona Carolina Reaper Sauce?
There are endless possibilities of what you could eat with Encona Carolina Reaper Sauce, but here are some of my favorites:
Chicken wings
Tacos
Eggs
Sandwiches
Pizza
Pasta dishes
Rice dishes
Soups and stews
Noodles
The Encona Carolina Reaper Sauce is an excellent addition to any dish with intense heat and flavor. So, don't hesitate to give it a try! Whether you're looking to spice up your favorite recipe or add some warmth to your weeknight meal, this sauce is sure to please.
Where can you buy Encona Carolina Reaper Sauce?
In Bangkok, you can find Encona sauces in Central Food Hall, Tops Supermarket, and Villa Market.
If you're in the UK or US, you can purchase Encona sauces online from Amazon. Or other online shop, it easier to find
What is a good substitute for Encona Carolina Reaper sauce?
Torchbearer Sauces Garlic Reaper Sauce is a great substitute. It combines Carolina Reaper Peppers, Garlic, Canola Oil, Vinegar, Lime Juice, Mustard Powder, Chili Powder, and Salt to create a creamy texture and savory taste that fiendishly Addictive is, right! This is the real deal and perfect for those who like it hot! You will be hard-pressed to find a better Carolina Reaper sauce on the market.
If you are looking for a slightly milder option, try out the Encona West Indian Hot Pepper Sauce. This sauce is made with a fiendishly fiery blend of habanero, scotch bonnet, giving it an extraordinary heat level. The addition of vinegar, and spices provides this sauce with a delicious sour taste that is perfect for livening up your favorite dishes! It's very popular hot sauce in UK.
Final Thoughts
The Encona Carolina Reaper Sauce is an excellent choice for those who love fiery foods. It has a natural heat from Carolina reaper that is not too overpowering and tastes fantastic. We would recommend it to anyone who enjoys spicy dishes!