Is Cantonese food spicy? Like other countries, Cantonese cuisine is not too spicy, even though many people still consume spicy food.
Balancing the different flavors in a particular dish is a skill that Cantonese chefs understand immediately as they start their training. Emphasis is put on the ingredients' tastes; thus, spices are included sparingly.
The spicy dishes available are intended to be spicy. That is not to say that food fans with a bit of kick to it will not have fun while eating in one of the area's restaurants. For instance, you'd never have a scenario where assorted chilies and other spices were included at will in a chicken dish only to make the dish spicy.
Each ingredient in Cantonese dishes is there for a reason and has a particular role in people's culinary experiences.
Introducing Cantonese Cuisine
Cantonese dishes come from China's Guangdong province, including Macau and Hong Kong. Nowadays, you will find this cooking across the globe in cafes, street stalls, and restaurants.
Cantonese cooking style is more about freshness, lightly cooked fresh meat, vegetables, and sweet sauces. Unlike other Chinese regional cuisines, not much oil or spices is used.
Cantonese Spicy Foods You Must Try
Cantonese cuisine is excellent since there are a lot of food dishes. Selections range from rice bowls and noodles to more traditional meals. We searched the internet and looked for some of the spiciest Cantonese foods in Macau and Hong Kong.
It is a taste of sensation that will leave you wanting more for years to come.
African Chicken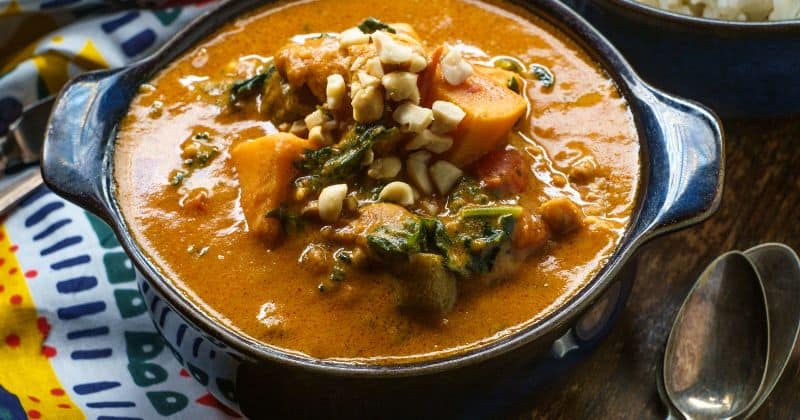 It might sound strange to be looking for African Chicken in Macau. But believe us. Locally invented in the the1940s, the original chef passed away without sharing the rich history behind the dish's name. The hunt is well worth it.
The barbecued chicken covered with a spiced Piri-Piri sauce is a gesture to the Moorish past of Portugal. No matter your background, this dish will make for a tasty meal.
Street Food Skewers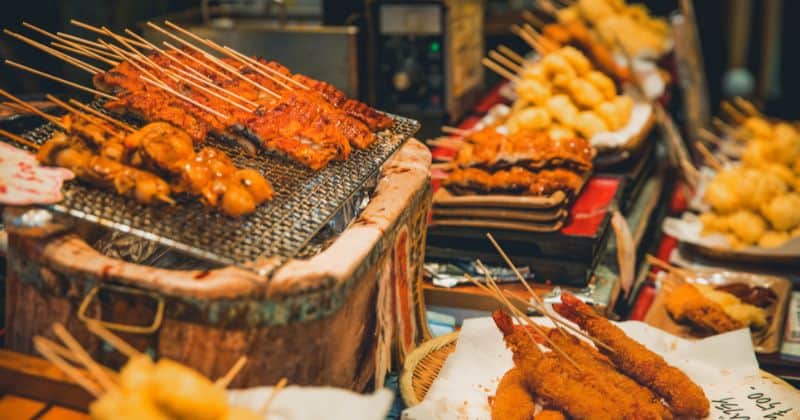 Eating food skewers on the side of the street is one of the best experiences you should have when you visit Macau. The lady will hand you a small bowl to place all the skewers you like her to cook for you.
I was wondering where you get the spiciness. You can ask for that extra spicy curry sauce for a hint of hotness. You can get tofu, fish balls, pork blood cubes more.
Meat Jerky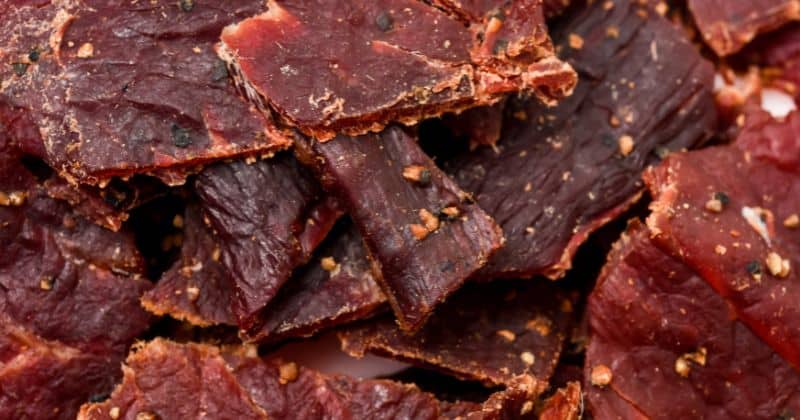 Meat jerky is famous in Macau, so you will see many displays while strolling around the area. Feel free to cut up samples—spicy and hot beef jerky, honey roasted pig, or hot and spicy pork jerky.
Do not bother wrapping meat jerky into your bag because you cannot bring any meat goods back to America. In short, it will only get seized at customs.
Sichuan Boiled Beef
Did you know that Sichuan is China's go-to region when discussing spices? Dishes from the province are often covered with red chili peppers that you cannot even see the food under.
Also, the numbing peppercorns, which go into the dishes together with those red hot peppers, are from there.
But you don't need to go to Sichuan to taste their boiled beef. Cantonese regions also serve them at various restaurants. A good place where you can try this dish is Mask, located at 33 Tsim Sha Tsui East Station.
Curry Noodles
The curry noodles in Golden City have been running its stand and serving curry noodles since 1973. The Cantonese locals begin their mornings with a roasting bowl of curry noodles with a portion of hot chili flakes. How amazing is that?
Moreover, you can taste the labor of love in the broth itself. Something about sitting at a tiny food stand eating warm noodles prepared by a grandma for the past four decades makes you connect to Macau.
Dai Pai Dong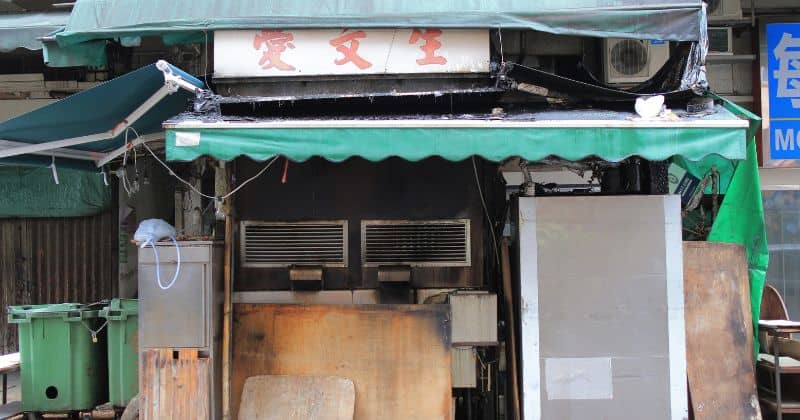 In Asia, you must eat a Dai Pai Dong at least once. These dishes are outside food stalls on the streets. You can eat them at Nga Tim Café on Coloane Island in Macau. In a pineapple, you can have sauna pawns and clams sauteed with black beans, chili sauce, bacalhau, and baked seafood rice.
Yunnan Noodles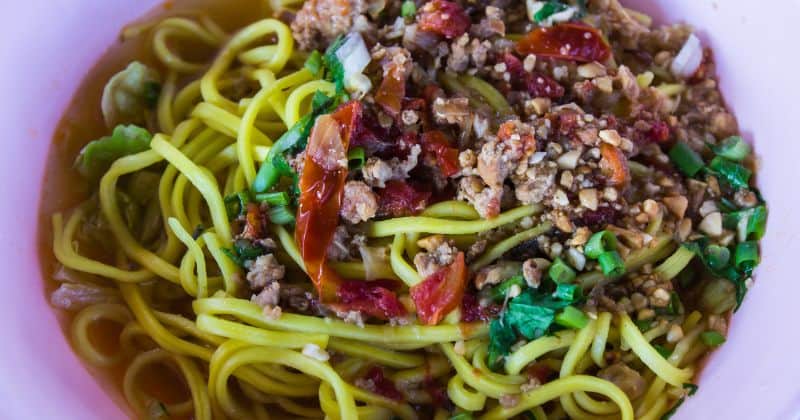 It may not have the visible chilies floating around like in Sichuan cuisine, but Yunnan noodles are still loaded with a punch. The region is close to Sichuan and borders Vietnam and Laos, affecting the flavor of their famous broth and noodles.
Yunnan noodles shops in Hong Kong are often essential. Each one provides ingredients unique to that particular restaurant. The only thing they have in common is the portions. Each shop will fill you with a massive bowl of thick rice noodles.
Such spicy noodles are standard in Hong Kong. You can get different ingredients, too.
Mongolian Hotpot
You can find numerous types of hotspots in Hong Kong and US, but the one in Little Sheep is the best. It won't be as spicy as a Yunnan broth or Sichuan broth and will not have as many chili peppers floating in. However, this Mongolian hot pot makes up for the lack of heat by balancing spiciness with other unique flavors and spices.
The various ingredients make a complicated and tasty broth soaked up into whatever it is dipped in. You can also add frozen tofu that acts like a sponge to capture all the spicy notes in the broth.
Braised Gai-Lan
This Cantonese dish is made of eggplant. The vegetable is often flavored with Cantonese salted fish, some minced pork for added flavoring, and lots of chilies and garlic.
Even though this dish comes soaked in oil, the creamy texture and flavor of the eggplant are simply hard to resist, particularly with hot rice.
Curry Fried Rice
Prepared and made in a superhot work, while keeping the fire at exact heat, ham, egg, and some pieces of seafood are fried with rice and curry flavoring for that punch.
The fried rice has an exquisite wok hei taste, and the curry flavor only makes it one of the best types of fried rice you must eat in Hong Kong.
Spicy foods are certainly the ideal way to release stress for other people. Some take it up a notch and seek out spicy food regularly because they are addicted. While Cantonese foods aren't that spicy, you can still find some dishes hinting at spiciness.
As impressed as you will be by marveling at the famous skyline of Hong Kong and Venetian Macau, nothing will impress you more than its Cantonese dishes. Spanning from local traditional Cantonese faves to Western-influenced comfort foods, Hong Kong and Macau is a food paradise where your taste buds will have the time of their lives.
Final Thoughts
In this guide, I have shared nine different Cantonese dishes to eat while you are there, and I hope this guide offers you a few fantastic must-eat foods to try in Hong Kong or Macau.