Watching other people try the One Chip Challenge is always fun. But actually doing the challenge ourselves is another story. Thanks to the brave ones who have gone before us, we now know a thing or two about surviving this spicy food challenge.
Here are the nine best things to eat after the One Chip Challenge:
Yogurt
Cottage Cheese
Sour Cream
Avocados or Bananas
Tomato-Based Foods
Bread
Honey
Peanut Butter
Pizza
Keep reading to find out how these foods can help you recover from the gauntlet of painful sensations that are packed onto one chip.
1. Yogurt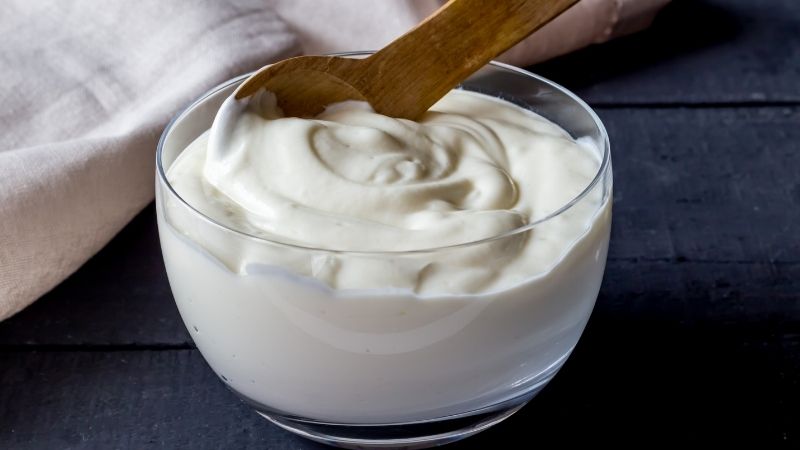 Before the One Chip Challenge became popular, you had probably already heard that milk helps relieve the burning sensation caused by spicy food. This is a fact supported by science. Capsaicin is the active component in chilies that causes a burning sensation in the tissues it comes into contact with.
Dairy, including yogurt, contains a protein called casein which aids in the breakdown of capsaicin, creating some relief for your burning tongue. If you're gearing up to try the One Chip Challenge, it's probably wise to make sure your refrigerator is all stacked up on yogurt.
I highly recommend chilling the yogurt ahead of time. Doing so can also bring added relief, as the cold can have a cooling effect on your inflamed mucous membranes.
2. Cottage Cheese
While cottage cheese is an acquired taste for many people, it has been given a place of honor on our list. Like yogurt, cottage cheese is a dairy product that will combat the capsaicin-induced torture in your mouth.
If you're going to eat cottage cheese after the One Chip Challenge, you might as well go the extra mile and make a full snack out of the ordeal. Cottage cheese pairs extremely well with French toast. A cold glass of milk to wash it all down is perfect for quelling the flames in your mouth.
3. Sour Cream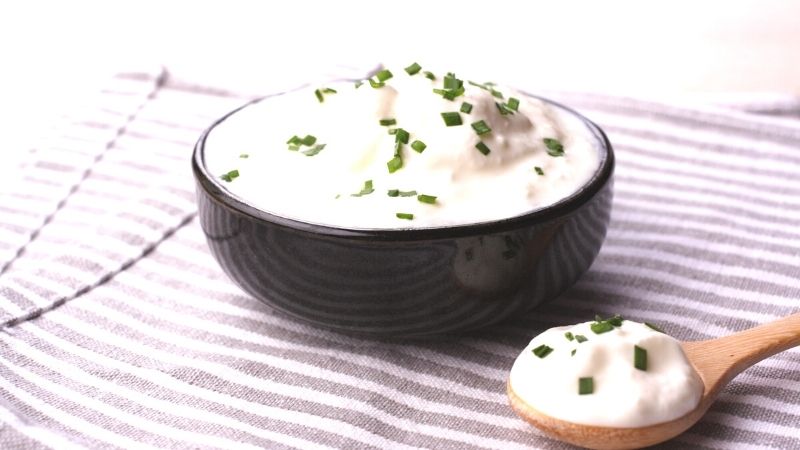 You might notice a theme starting to emerge on this list. It's difficult to emphasize just how effective dairy is at combatting capsaicin.
You'll notice that I will be giving suggestions about making snacks out of the items on this list, because why not? If you're going to put yourself through the ordeal of the One Chip Challenge, wouldn't you want a snack waiting for you on the other side of the valley of the shadow of death?
You'll probably be in too much pain and discomfort to be dipping potato wedges in sour cream while watching Netflix, but the idea is to attenuate the unpleasantness of the One Chip Challenge. I'm no psychologist, but I'd be willing to bet the thought of good old potato wedges and a sour cream dip waiting for you on the other side of the challenge would have some sort of calming effect.
4. Avocados or Bananas
The effect of avocados and bananas on capsaicin is more mechanical than chemical. The silky texture of these fruits can help to remove the capsaicin from the mouth. But when I say avocado, I don't mean fixing up some guacamole in preparation for your brush with the chip of death.
Guacamole contains onions, which have sulfur compounds that cause a biting sensation on the tongue. The last thing you need is a biting sensation on top of the burning sensation caused by the pain-packed chip. If avocados are out of season, there are always bananas.
5. Tomato-Based Foods
Let's put our chemistry caps back on as we explore the idea of quelling the flames of capsaicin with tomatoes. Why do tomatoes help counter the spiciness? The truth can be found in our middle-school chemistry textbooks. Tomatoes are acidic. Capsaicin is alkaline.
Do you see where I'm going with this?
The acidity of the tomatoes neutralizes the alkalinity of capsaicin, weakening its effect on the tissues that have had the misfortune of coming into contact with it. It might be helpful to know that canned tomatoes are more acidic than fresh tomatoes.
If you prefer your tomatoes fresh, you might want to consider the canned variety, if only for this special occasion of the One Chip Challenge. Lemon and pineapple also have the same effect at the chemical level as tomatoes, making them a great alternative if you prefer their flavor.
6. Bread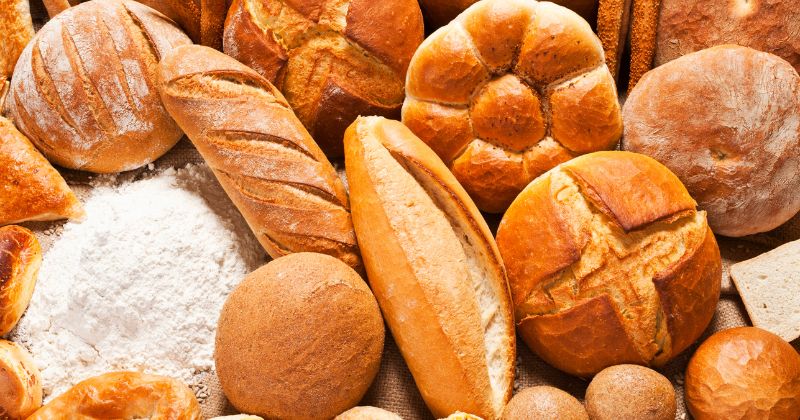 Here's a food you might be surprised to find on our list. Bread won't dissolve capsaicin like milk or oil, but it can act as a buffer. Bread and other starchy foods serve as a physical barrier between the capsaicin and your pain receptors.
When your timer is up for the One Chip Challenge, you might want to chew a mouthful of bread and chase it down with a good old glass of cold milk. You'll feel better a lot faster. Alternatives to bread are potatoes and rice.
7. Honey
It might cross your mind that the sweetness in honey is what combats the spiciness of the capsaicin. This was also my first assumption. However, the assumption is incorrect. The sweetness has nothing to do with honey's effect on capsaicin.
The oil-based capsaicin gets absorbed by the heavenly goo that is honey, bringing relief to your abused pain receptors. Not only will the sweet flavor distract you from the pain in your mouth, but it will also provide some much-needed relief from the heat.
Sugar is a good alternative if you're all out of honey. Sugar also acts to absorb the capsaicin.
8. Peanut Butter
Capsaicin is an oil-like compound in that it repels water and is fat-soluble. This is why water won't do you any favors when your mouth is on fire after eating something extremely spicy.
For this very reason, peanut butter is a strong contender when it comes to combating capsaicin and undoing the havoc it wreaks in the mouth. 
Peanut butter is rich in oil and fats, making it perfect for dissolving the villainous capsaicin. And in keeping with our established theme, why don't you go ahead and make a full snack out of it?
We've already mentioned bread earlier on in the list. The last time I checked, bread and peanut butter go pretty well together. 
9. Pizza
Now here's something many people will be pleased to find on our list. Pizza—the universal comfort food—will not only serve to offer up much-needed comfort in the aftermath of the One Chip Challenge, but it can also help your bruised ego and pain receptors recover from the onslaught of capsaicin you subjected it to. Allow me to explain in more detail.
See Also: Best Hot Sauces for Pizza
Pizza dough is starchy, making it great for providing that buffer between the capsaicin and your pain receptors. Pizza contains tomato paste, and some pizzas have tomato toppers. And not to be controversial, but if you're not offended by the sight of pineapple on your pizzas, then you've got some added acidity.
Last but not least, pizza is topped with cheese. Cheese is a nutrient-dense dairy food containing protein, minerals, and fats. Fats are natural spice neutralizers. You could always order a non-spicy flavor and request to have onions left. Another thing your pizza will definitely have to do without is that generous drizzle of Tabasco.
Sources