Is Buldak Ramen Halal? Some flavors of Buldak ramen noodles are Halal, while some are not.
If you want to know more about this, we encourage you to keep reading to know if Buldak Ramen is halal. So, sit back, relax, and continue reading.
Which Samyang Ramen Noodles are Certified Halal?
We have compiled a list of Buldak ramen noodles certified based on what we have discovered in grocery stores and supermarkets locally and online.
Twenty-three Samyang products have been verified and attested by the Korean Muslim Federation. 
However, this figure might have changed since then, particularly considering the limited edition flavors that come and go.
Remember that even if specific products have a Halal version, not all the ramen noodles produced for that product line might be Halal certified (because only those made in designated production lines of their factory in Wonju are accredited).
Therefore, it is vital that when buying a buldak ramen, you must make sure to purchase ones with the logo of Halal certification printed on the label or packaging of the product.
Lately, there have been a lot of requests and calls for Samyang to sell their products with Halal certification domestically.
It is interesting to remember that Samyang's products with Halal certification have all been made in South Korea for export purposes.
Therefore, it is hard to look for them in South Korea. On the other hand, as far as we know, it is still simpler to buy and get them off the shelves at stores and supermarkets in Singapore, Indonesia, and Malaysia.
Who Made Buldak Ramen?
Samyang is the company behind the very popular Buldak Ramen. This company is a trendy food brand in South Korea.
It is most notable for its wide array of instant ramen noodles, particularly the spicy Buldak ramen, which went viral when many people worldwide started doing the fire noodles challenge on Facebook, YouTube, TikTok, and other social media platforms. 
Due to its popularity, many consumers have often asked if Buldak Ramen is Halal or about particular products like the famous Buldak ramen noodles, including the Samyang toekpokki, Samyang nuclear, kimchi ramen or Samyang Jjajang.
What is Halal and What Does it Mean to Be Halal?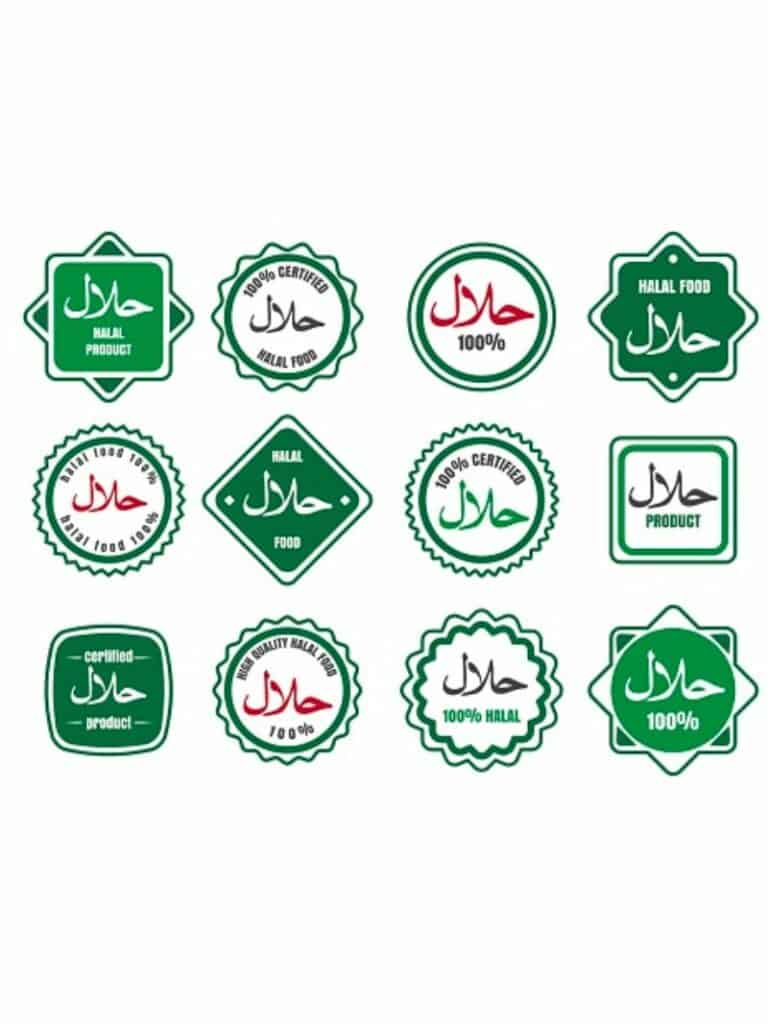 Halal is an Arabic term that means permissible in English. A product that is Halal certified signifies that the product is acceptable or permitted according to Islamic rules and regulations.
For products to acquire this certification, they should be from a permissible source like chicken or cow and be butchered according to the rules and regulations imposed by Islam.
Providing products certified by Halal enables Muslim consumers to be confident that the foods they consume align with their beliefs and cultures.
In the same way, foods can also be Kosher certified, which provides Jewish consumers peace of mind.
The Importance of Being Halal Certified
About two billion Muslims reside worldwide, with almost four million living in the United States. This market division has experienced a fast growth rate over the past few years and is presently valued at about USD 2 trillion.
To qualify or complete the certification process, companies must follow and complete three necessary steps with an advisory group. The process takes account of the following:
Assessment: Explanation of brand and why they need to be Halal certified
Inspection: Onsite evaluation and inspection of the plant as well as procedure
Certification:  If the review and evaluation are done, if passed, the company will be granted a Halal certificate. The whole process is fast and straightforward but meets the standard imposed by the organization.
Are Entire Samyang Buldak Ramen Noodles Certified?
Are all Buldak Ramen noodles halal certified? The answer to this question is that some but not all of the Buldak Ramen products are certified by Halal.
Samyang brand has a select array of ramen noodles that have been Halal certified by the KMF or Korea Muslim Federation Halal Committee. 
The ramen noodles that are Halal certified are made in designated production lines in a particular factory and have the Korea Muslim Federation's Halal logo marked at the back or front of the packaging.
The Korean Muslim Federation, Halal Committee certification is distinguished by Halal certification bodies in Malaysia (JAKIM) and Singapore (MUIS). 
On the other hand, it is not determined by the MUI or Majlis Ulama Indonesia. Instead, for Indonesia, Samyang company has select items that have been directly certified by MUI- namely four of its Buldak Ramen noodles, such as the following:
Original Cheese
Extra Hot Spicy
Carbonara flavors
You can find those with MUI halal names printed or embedded on the packaging for these items.
What Can I Buy from Samyang Halal Products?
If you are asking where you can buy or get Samyang buldak ramen noodles which are Halal certified, well, at this point, you can quickly get them at most big grocery stores and supermarkets in various countries such as Indonesia, Malaysia as well as Singapore. 
The most popular Buldak Ramen noodles, like the Buldak Ramen Original Flavor, Buldak Ramen Cheese Flavor, Buldak Ramen Carbonara flavor, and many other buldak ramen flavors, are usually available on popular and big grocery stores shelves. You can also find Halal Buldak ramen products on selected vital products.
For Buldak Ramen noodles flavors that are hard to find, you can usually buy them from online retailers and individual distributors.
With regards to individual distributors, they can be online platforms like Shopee and Lazada or home-based businesses.
They usually offer an incredible array of packs or mix-and-match combos you cannot find in leading supermarkets.
But, still, supermarkets and big grocery stores are the ideal places to buy Halal-certified Buldak Ramen products.
Lists of Stores to Buy Buldak Ramen Halal Certified Products
Here are the lists of stores to buy buldak ramen noodles which are Halal certified:
Singapore: You can find them in Shine Korea, Fairprice, and Shopee
Malaysia: You can buy Buldak Ramen noodles Halal certified in Shopee, Lazada, Samyang Ramen Shop, and House of Samyang Ramen Halal.
Indonesia: You can find them at Tokopedia and Shopee. Also, you can find many individual distributors on social media sites such as Facebook and Instagram.
Now that it is clear to you about the importance of Halal certification, where to find Buldak ramen noodles Halal certified, now is the time to check out Samyang products with Halal certification. So, here they are:
Buldak Ramen (Hot Chicken Ramen) collection
1. Samyang Hot Chicken Flavour Ramen – Original
2. Samyang Hot Chicken Flavour Ramen – Curry
3. Samyang Hot Chicken Flavour Ramen – Carbo
4. Samyang Hot Chicken Flavour Ramen – Jjajang
5. Samyang Hot Chicken Flavour Ramen – Cheese
6. Samyang Hot Chicken Flavour Ramen – 2x Spicy (also known as Nuclear)
7. Samyang Hot Chicken Flavour – Topokki
8. Samyang Hot Chicken Flavour – Mala
Conclusion
Halal-certified products are essential for Muslims as it shows that the manufacturing process follows the rules and regulations imposed by Islam. Buldak Ramen noodles are Halal-certified products.
They are available in different stores and can also be purchased online.