Maybe you are one of the many people asking, "What is the best wine for spicy pasta for a lovely couple's dinner"? If you and your loved one are into hot and spicy pasta, choose a light-bodied wine that will not empower the flavor of the dish.
Riesling or other dry white wines or Zinfandel or light red wines will assist you in enjoying the hot and spicy dish. Continue reading for more information about the best wines for spicy pasta.
How to Pair Pasta with Wine: Your Guide to Have a Perfect and Romantic Date
Pasta, like spaghetti, carbonara, etc., is one of the most preferred dishes by a lot of people from all over the world. It is also a perfect dish to share with a lovely couple on a dinner date. Aside from being easy to prepare, but can also be cooked in many ways.
Most of all, pasta is enjoyed with a glass of chilled white or red wine. The perfect wine with pasta depends mainly on the ingredients in your pasta. Below are some tips on the right way to pair pasta with wine. 
Pasta can be very complex or simple. The three things influencing wine pairing are the sauce, the presence of meat, and the application of exotic spices.
If the paste is simple and has creamy white or tomato sauce, the pairing must be with the sauce, not the pasta itself.
To consume hot pasta with many spices, you must pair it with wine that goes along with the spices. When the pasta has meat like chicken, ground beef, seafood, meatballs, etc., the wine pairing is usually synchronized with the meat flavor.
Since many kinds of pasta are made with acidic tomato sauce, it is vital to pair it with acidic wines like Nebbiolo, Shiraz, Zinfandel, Riesling, Rose, Pinot, or Sauvignon Blanc. The flavor or taste will be bland if you don't choose an acidic wine. 
7 Best Wine For Spicy Pasta For A Lovely Couple Dinner: What are They?
Now that you know how to pair pasta with wine let's dive into the best wines for spicy pasta for a lovely couple's dinner. So, here they are.
Cabernet Sauvignon: Best Overall Wine for Spicy Pasta
Many adored this top-rated wine because of its highly acidic properties, complex flavors, and spicy character. Some primary flavors accompanying Cabernet Sauvignon take account of black current and many other overtones like mint, cherry, vanilla, and in some instances, even coffee, spice, cedar, and cassis.
This is also abundant in tannic, making it ideal for spicy pasta with sauce. The high acidic content complements the sauce's acidity and makes the pasta and the wine co-exist in accord.
Zinfandel: Best Wine for Pasta with Many Herbs
This wine is abundant in tannins and alcohol, making it perfect to match many pasta dishes, both spicy and not.
This dark-colored wine is available in many full-bodied types; however, the tannin makes it a perfect candidate for pasta. This has a pepper flavor, often with notes of berries and cherries, making it even more complementary with the tomato sauce.
On the other hand, if you have a light version, it goes perfectly with cream-based pasta, sausage-based sauces, Bolognese, spaghetti, and meatball. This is the most versatile wine on our list and perhaps the best choice if you are unsure what to pair.
Riesling
If you are looking for the best wine to pair with spicy pasts, we highly recommend the Riesling. This off-dry white wine is often touted as a perfect match for the spicy sauce, as the slight sweetness can greatly reduce the heat.
A Riesling made with matured grapes contains delicate notes like grapefruit, pear, peach, apricot, apple, and other fruits. The sweeter Riesling wines have powerful peach and apricot tastes, whereas dry ones have moisture-intense grapefruit and apple aromas. Both are perfect for spicy pasta.
Chardonnay
Chardonnay is also best to pair with spicy sauce. This is the most planted white winegrape in California and is far and away the most renowned wine in the US. This has been the country's leading varietal wine for the last couple of years. According to Longuère of the Le Cordon Bleu London, this wine is best paired with spicy foods and pasta.
Gewurztraminer Grand Cru Steinklotz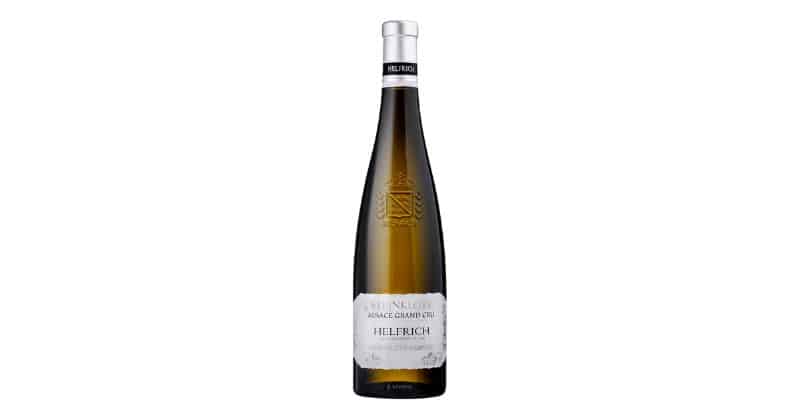 According to Andres Rangel, a professional and food expert, off-dry aromatic wines as well as sparkling wines with a creamy mousse are safe and best choices for spicy food pasta pairing, most especially if you like to contain the heat and Gewurztraminer Grand Cru Steinklotz is one of the best wines to consider.
This wine is delectably aromatic and well made. This is a complex wine with ginger, rose petals, lychee, baking spices, and honey. 
This classic wine is rich but not bones dry. This will accompany rich dishes with more garlic, spices, or oriental foods. You can try this wine on your next lovely date with a spicy pasta.
Y Series Eden Valley 2016 Viognier
Another popular and most purchased off-dry wine today is the Y Series Eden Valley 2016 Viognier. This wine is intense, nicely made, classic ripe Viognier with ripe peach and lychee character. This off-dry wine is the best accompaniment to fiery pasta, tagin, or other spicy Moroccan cuisines.
Anthemis Muscat of Samos 2011
It is a perfect choice for a lovely couple searching for a sweet, off-dry wine with spicy pasta. A lot of Muscat wines available are sweet. While you are overwhelmed by the superiority of the dry and off-dry types sold in grocery stores and wine shops, some delicious, sweet, savory styles are available.
Waitrose has a lot of remarkable, sweet Muscats, like the Australian Campbells Rutherglen Muscat. On the other hand, the finest value is this Greek treat is from Samos. An attractive, delicious, and complex wine with an orange peel acidity, toffee, barley sugar, only just mown hay, caramelized hazelnuts, ripe figs, and floral honey flavors.
L. Riesling 2016
There are a lot of Riesling wines available out there that are best to drink, along with spicy pasta, but Dr. L. Riesling 2016 is one of the best and most preferred by many lovely couples. This fresh and clean wine with bright mineral character has a gentle aroma of white peach and a red apple nose.
This is extremely delicious and refreshing with gently spicy pasta or spicy food. It would be best if you gave this wine a try. 
The Best Wine for Spicy Pasta
Generally, there's no rule on pairing wine with a spicy pasta. The best one with spicy pasta depends on the dish itself. You don't want to have flavorful pasta to compete with full-bodied wines.
Once the pasta is hot and spicy or has a slice of meat, pair it with a light-bodied wine so that wine doesn't overpower the taste of the food. If the pasta is simple, you can decide on pairing it with almost any kind of wine. In general, the choice depends on your taste.